How Combining Email Marketing and Retargeting Can Increase Conversions
Marketing Automation Insider is supported by readers like yourself. We may earn an affiliate commission when you purchase through our links. Of course, this won't increase the cost of your subscription.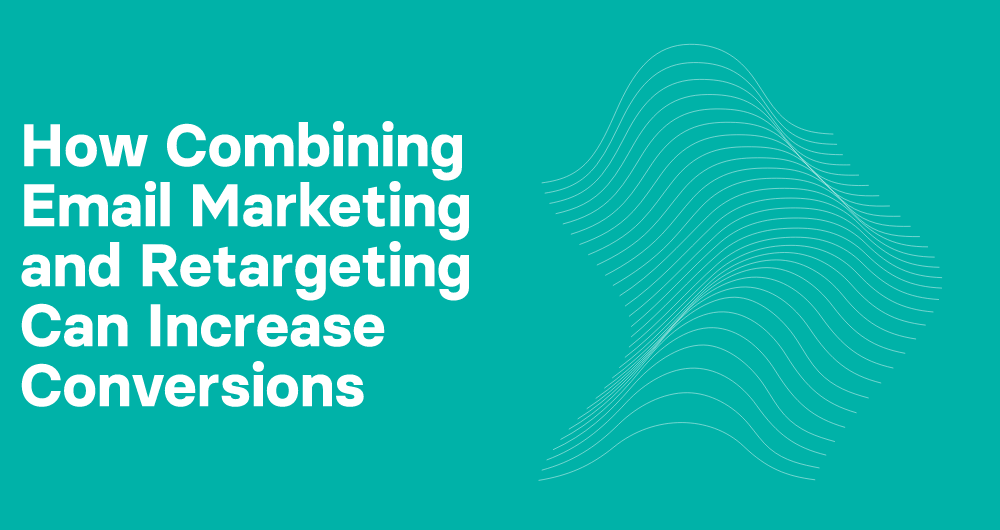 The world of online marketing has so many options. You can create and send out well-crafted emails to your subscribers, or you can take out a few pay-per-click (PPC) ads on Google and other social networking sites such as Facebook and Twitter. If nothing else, you can also rely on a searchers web cookies to show them ads of your product or service long after they've left your homepage.
But among these digital marketing strategies, which one works the best? Well the research is in, and if you really want to reach your customers and compel them to buy from you, brush up on your email marketing and retargeting skills. You're going to need them!
So how can email marketing and retargeting increase conversion?
The Data
Recently, Salesforce Marketing Cloud and Facebook put their heads together to see how email marketing and Facebook ads could better work in tandem together. Their new study shows how email marketing combined with remarketing yielded great results overall and led to a much higher conversion rate than any of the two services alone.
Their biggest finding was that of the 925K subscribers monitored, 22 percent of them were more likely to make a purchase after they opened an email and were then targeted on Facebook through ads.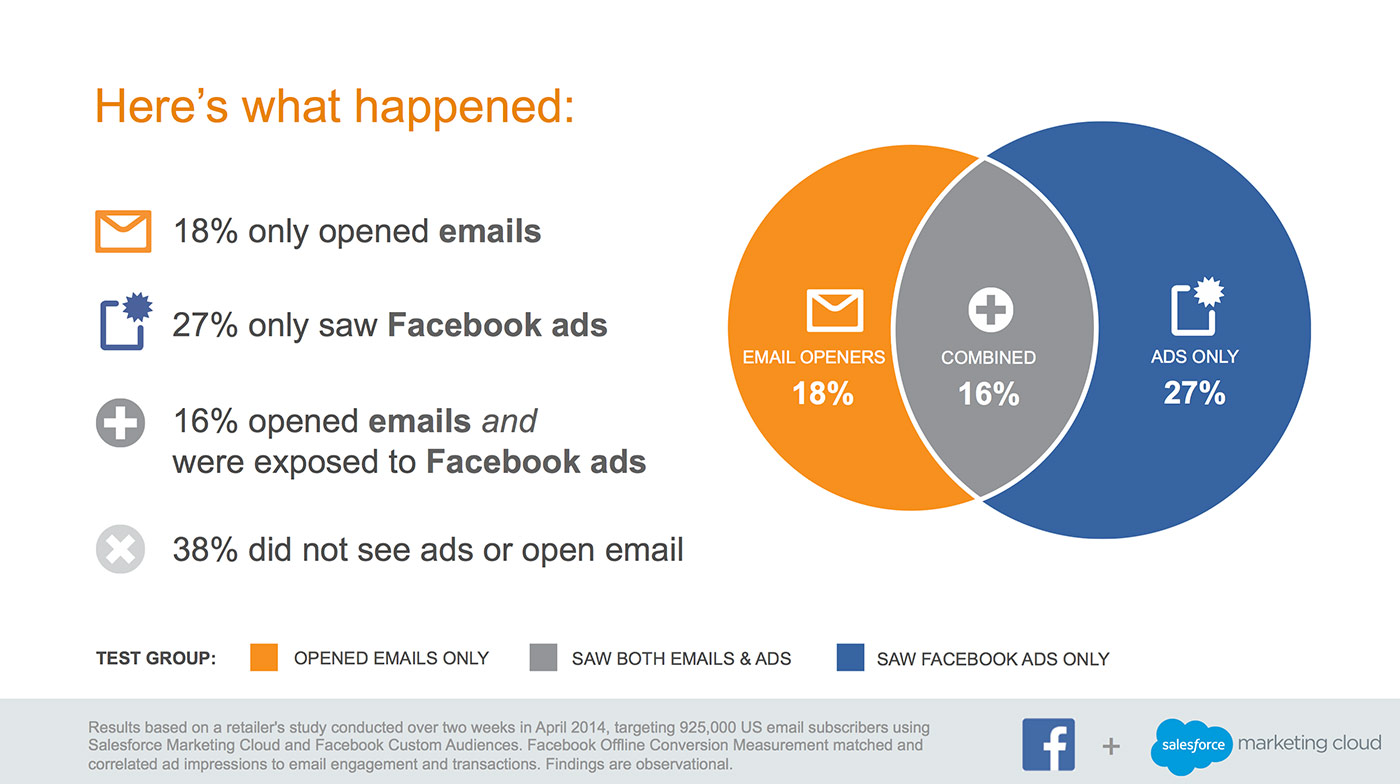 Moreover, these two platforms were able to show that the ads working together saw a 77 percent increase in the number of people who subscribed to the mailing list. That means that 77 percent more people knew about the brand or saw some type of advertising and got curious enough to look at the ad.
When put together, email marketing and retargeting work quite well together and can extend a company's outreach. Now let's look at how each marketing tool can do its part to help your conversion rate and what the statistics show works best.
What Makes a Subscriber Open an Email?
When email first became popular in the late 1990s, email marketing exploded, as did pop-up and banner ads. As people became smarter about email scams and viruses, email marketing campaigns took a slight downturn, but now according to a 2014 survey report from Ascend2 and its research partners, email marketing has the best return on investment (ROI), and is among the most effective and the least difficult digital marketing tactics to execute.
So what makes an email so successful? Take a look at these statistics:
Subject Line: It turns out that the length of the subject line is not as important as some marketers believed. A study from Return Path analysed 9 million subject lines that were received by 2 million subscribers between 1 January and 28 February, 2015. Statistics don't show any correlation between the subject line length and the read rate. However, researchers still cautioned readers that just because there was no correlation, this did not mean that marketers shouldn't care about the length of subject lines.
Email List Growing Tactics: According to another study by Ascend2 and its research partners, the most effective tactics for growing an email list are website access and content downloads. That means people visiting your website and downloading your free ebooks or white papers seem to be the best tactics for growing a subscriber rate.
Creating the Perfect Facebook Ad
Facebook ads can seem a little intimidating. After all, you have so little room and so few words to accurately convey your message to your targeted audience so the words you choose need to be just right.
Here are a few case studies that show what audiences respond to the most:
'Dollars off' and other free words: You can't pass up a good deal, and apparently, neither can your Facebook followers. In a 2011 study from Buddy Media, 'dollars off' was the best retail keyword for the leading social networking site. Of the 10 words that were included in the study, only 'dollars off,' 'coupon,' 'offer' and 'discount' had positive results.
The study also found that the length of the wall post had a big effect on how likely readers were bound to click the ad. The smallest posts – between one and 40 characters – saw an increase of 86 percent above average engagement in their posts. Unfortunately, only about five percent of the retail brands had posts that were this length.
This study also tells us something else that is very important: Facebook is not the place for math. The phrase '% off' faired the second worst in the study so the next time you're offering a deal, use dollar amounts rather than percents.
While this study looked at wall posts, it stands to reason that these same principles could be used for ad as well.
With all these great statistics, it's obvious that Salesforce and Facebook must be onto something. By combining these two great digital marketing tools, you too can see your conversion rates rise and your email subscriber lists grow.