Salesforce Marketing Cloud review
Marketing Automation Insider is supported by readers like yourself. We may earn an affiliate commission when you purchase through our links. Of course, this won't increase the cost of your subscription.
Our thoughts on Salesforce Marketing Cloud
Salesforce Marketing Cloud is a comprehensive marketing automation platform that allows businesses to manage their digital marketing strategies across multiple channels. With features such as email marketing, social media management, and customer journey mapping, Marketing Cloud helps businesses optimize their marketing campaigns and improve customer engagement. Its robust analytics capabilities also provide valuable insights into customer behavior and campaign performance.
In addition to its core features, Salesforce Marketing Cloud also includes Pardot, a powerful B2B marketing automation tool that Salesforce acquired in 2013. Pardot enables businesses to streamline their lead generation and nurturing processes, as well as automate their sales workflows. By integrating Pardot with Marketing Cloud, businesses can create a seamless end-to-end marketing and sales solution.
Try Salesforce Marketing Cloud for free
Salesforce Marketing Cloud Review Summary
Salesforce Marketing Cloud is a strong lead generation and lead management platform

With its robust features for email marketing, lead scoring, social media management and campaign tracking, Salesforce Marketing Cloud can help businesses increase their conversion rates and revenue.
Salesforce Marketing Cloud (Pardot) is best for:
Pardot is ideal for Salesforce users looking for a marketing automation solution
Salesforce Marketing Cloud Screenshots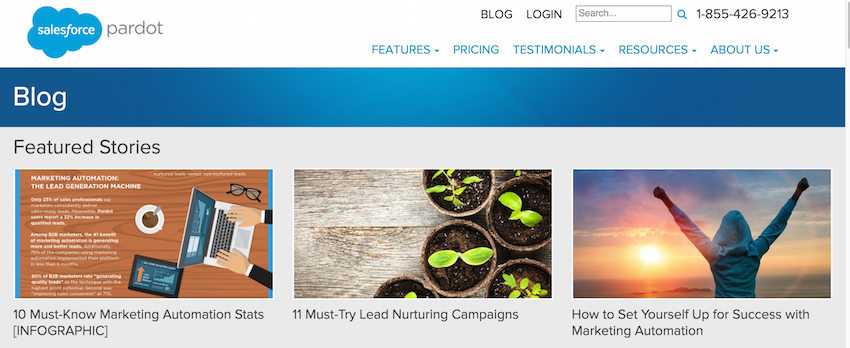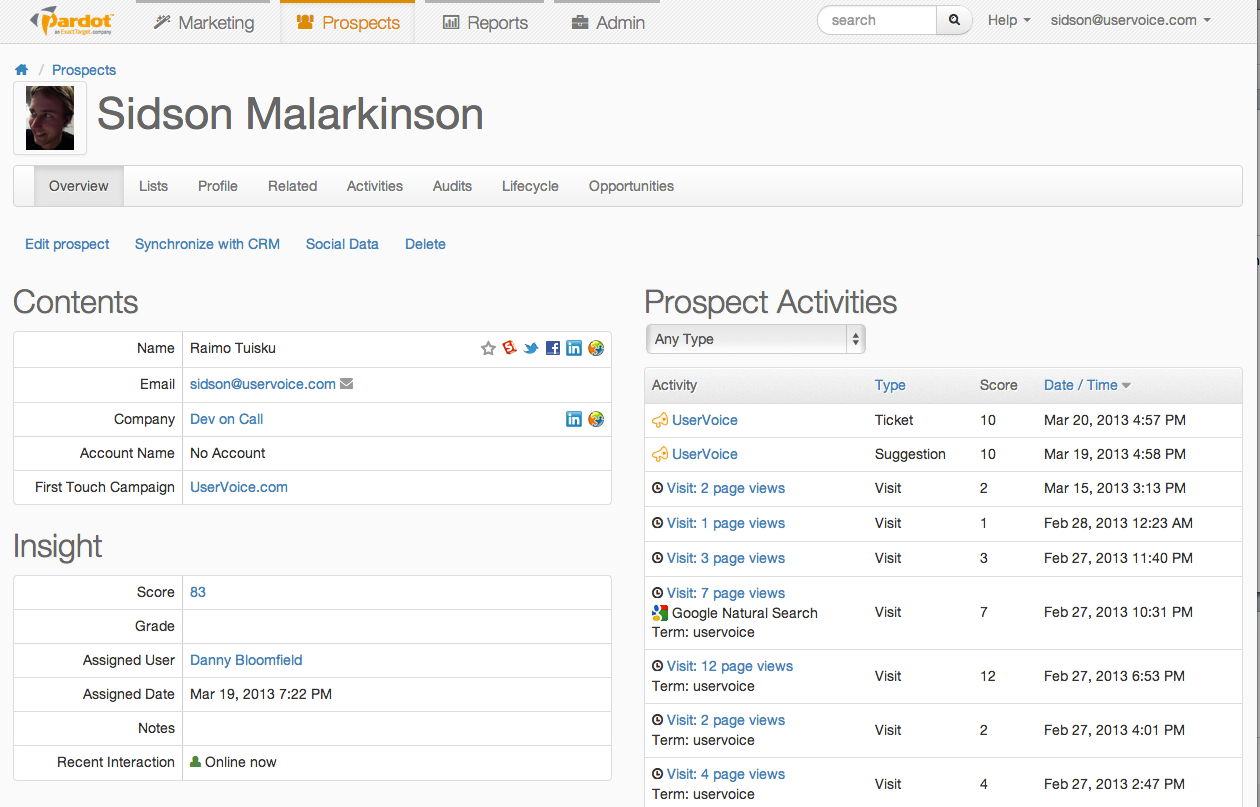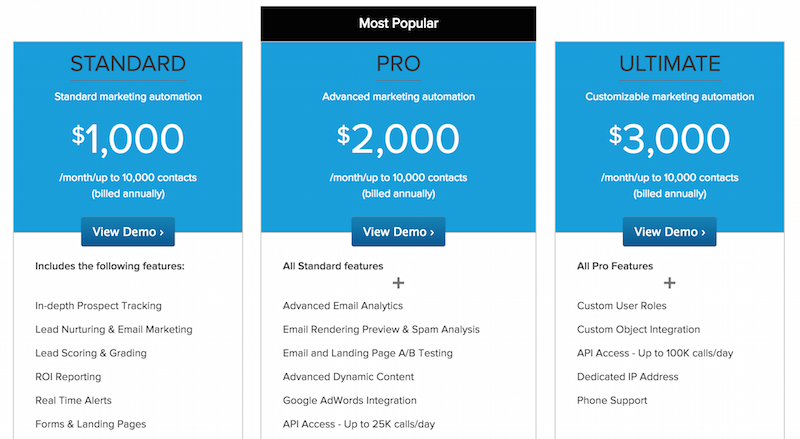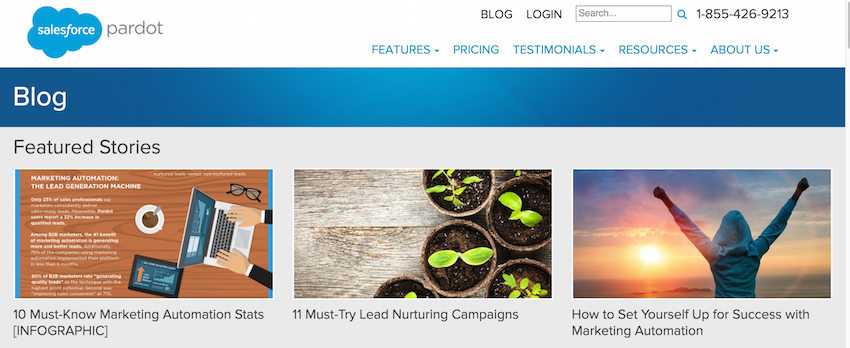 Salesforce Marketing Cloud's Pricing
Starting at $1,000/month, Salesforce Marketing Cloud is primarily aimed at B2B organizations, ranging from SMB to enterprise-level. While $1,000 / month is not unreasonable for a powerful marketing automation tool, many of Salesforce Marketing Cloud most interesting features only become available beyond their $2,000 / month package.
Salesforce Marketing Cloud's Pros and Cons
While quite expensive, Salesforce Marketing Cloud is a great marketing automation tool for those looking to improve the power and insight of their Salesforce CRM.
Pros
Lead Deck
Salesforce Marketing Cloud's Lead Deck gives you real time activity updates of prospect's activity. If a prospect visits your services page, you can receive an update on your screen, and send them an email in one-click.

Easily Customizable
Salesforce Marketing Cloud is one of the few marketing automation tools that allows you to customize the tool to your needs.

Great customer support
Salesforce Marketing Cloud receive a lot of good praise for their customer support & training.
Cons
Not many integrations
While Salesforce Marketing Cloud does have native integration with most of the popular CRMs, they only have 32 third-party apps, which is significantly less than other tools, such as Marketo.

API access only available to PRO users
In combination with a limited number of apps, Salesforce Marketing Cloud's API is only available to customers paying for their $2,000/month package.

A/B testing only available to PRO users
Again, if you want to make use of features such as A/B testing, AdWords integration, or dynamic email content, you'll need to pay at least $2,000/month.
Salesforce Marketing Cloud's Features Overview
We liked Salesforce Marketing Cloud for its strong lead management and scoring capabilities, as well as its integration with Salesforce. The platform allows for an automated and strategic approach to lead management and marketing.
Automated email marketing
Lead scoring
Dynamic content
Landing pages
CRM integration
ROI reporting
Salesforce Marketing Cloud User Reviews
Most favourable review
Perfect product for lead nurturing
Pros: I have been using Pardot for 2 years and found it a very useful tool, especially for B2B lead nurturing. UI is much simpler than Marketo Additional features: Track SEO Ranking, Social Media Management, Engagement Studio etc. Cons: Social media marketing option is not as good as Hubspot.
Most critical review
Horrible product, customer support, and contract.
We have a midsize AE/SDR team selling SAAS services. This system was overpriced and complete failure for our organization. In less than one year we have opened 42 support tickets with Pardot. Many with no resolution. After determining that the product simply doesn't work we are transitioning to Hubspot. Pardot is still forcing us to pay licensing fees even though their product failed to function. Do not use. Stand Out Issues: - The gmail plugin simply doesn't work. Activity is not consistently logged in SalesForce. We have reported the technical issue many times to their support. - They cap uploaded assets (Ex: images) at 100 MB storage. This is ridiculous. When we hit the cap they wanted to charge us 4K to increase storage. - Poor reporting on emails: * Missing data on 1:1 emails. Direct emails sent via the Gmail plug-in. * CTR doesn't show for under 1% in engagement studio > Requires us to click down into each email template to pull report and export details to do a side by side comparison * There are no reports generated for engagement studio (only drip programs - old feature now retired) - Cant track replies on emails > can't gauge performance - Recurring issues with Engage in Gmail and Engage Alerts (holds up the sales team from their day-to-day tasks) - Poor UX in Engage via gmail for sales team (cannot organize 1:1 templates by folder) - Limited on engage logic, can only use prospect fields. We can't use opportunity or account data in automation. This has been the worst software experience in my 17 years of running this business. Even after explaining all of the issues above they refused to let us exit our contract. It's really bad business. We are continuing to use the the CRM from SalesForce but this relationship has been soured. I requested that they transfer the fees we paid on Pardot to SalesForce licenses and they declined. Don't fall into this trap.
Our verdict on Salesforce Marketing Cloud
Overall, Salesforce Marketing Cloud can be a valuable investment for businesses with large B2B sales teams, thanks to its advanced automation and reporting features. However, its steep pricing may not make it a practical option for smaller businesses with limited marketing budgets.
Last checked by Marketing Automation Insider: 24/03/2023
First reviewed by Marketing Automation Insider: 22/02/2017