7 Considerations When Choosing Small Business Marketing Automation Software
Marketing Automation Insider is supported by readers like yourself. We may earn an affiliate commission when you purchase through our links. Of course, this won't increase the cost of your subscription.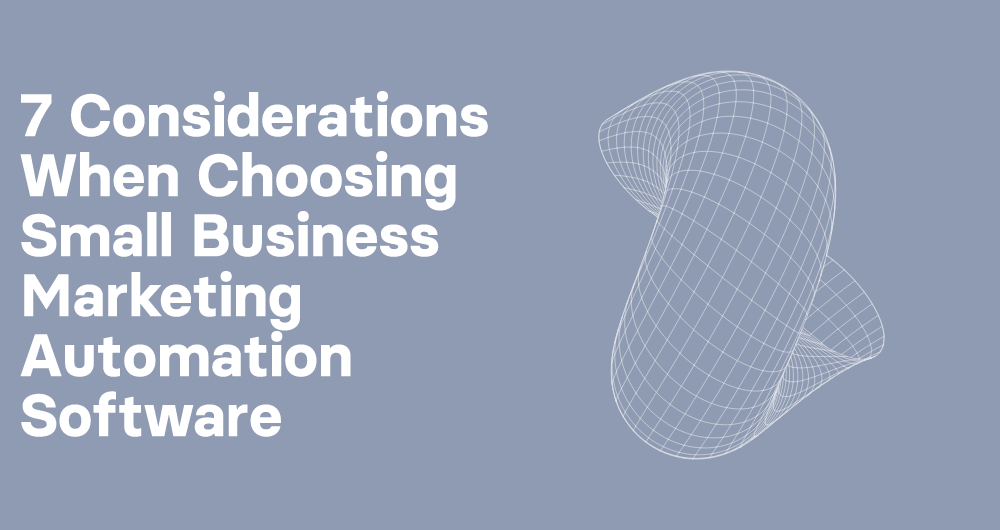 Despite emerging in 1999, marketing automation software has only been accessible to large enterprise organizations until recently.
Over the past five years, the price of marketing automation software has dropped significantly, attracting tens of thousands of small businesses to marketing automation platforms such as Infusionsoft, Hubspot, and Ontraport.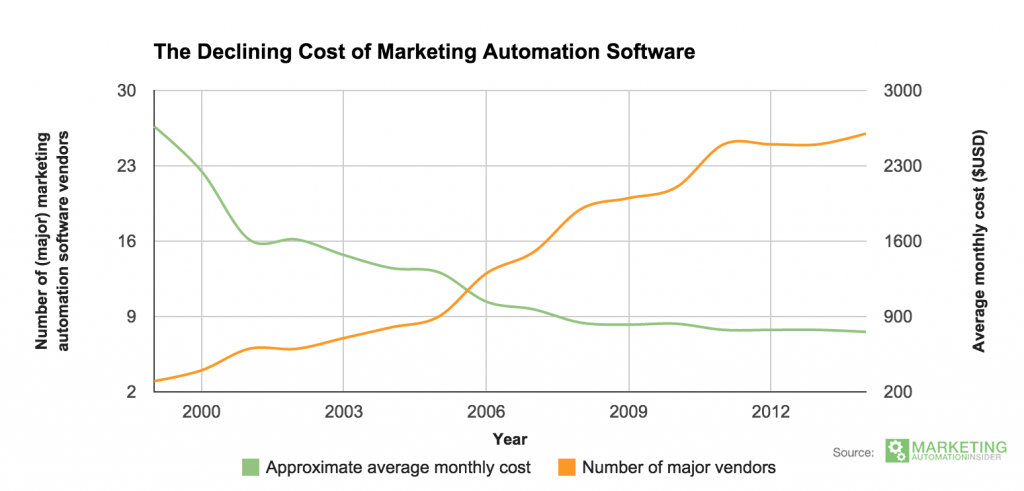 With the increased demand of marketing automation, the number of software vendors has also increased to a point where choosing the right software is an overwhelming task. In this post, we'll walk you through seven of the most important considerations and questions to ask when choosing a software provider.
#1 Where will your business be in 2-3 years time?
One of the most common mistakes made when choosing marketing automation software is focusing only on what features you need in the near future. Most software vendors have tiered pricing, which can get very expensive as you require additional contacts and features.
Migrating between software vendors can be very difficult and expensive, so it's important that you choose a tool that'll allow you to grow over the years. Our advice is to map out the likely number of users, contacts, and likely features you'll require in 1, 2, and 3 years time. With this information to hand you will be able to get a clear picture of probable monthly costs over time – and whether you're likely to outgrow your automation tool in the near future.
#2 Will It Integrate With Your Other Software?
If you are thinking about implementing marketing automation software into your marketing strategy, chances are that you already have software that you're using. Regardless of whether this current software helps you with your marketing or your customer service, it's important that you have the ability to properly integrate them both.

In particular, be sure that your existing CRM system integrates with the automation provider you're considering. As many marketing automation tools have been acquired or built by CRM companies, there is a degree of politics over which providers integrate with which CRMs – and the quality of those integrations.
#3 Your Budget: Both Today and in 3 Years Time
In a report by Autopilot, marketers reported that the cost of marketing automation software was one of the main reasons why they weren't happy with their software.
Marketing automation software is typically expensive because it's priced on value. In other words, companies like Infusionsoft are able to charge $300 per month because most small businesses generate more than this in additional revenue when the software is implemented.
Generally speaking, there are three pricing tiers in the small business marketing automation market:
It's important to have a rough idea of what your budget for marketing automation software is, so that you can invest in your time in comparing the most suitable tools.
#4 How much upfront cost are you happy with?
As an extension to the aforementioned budget question, you should also consider whether you're happy paying for your software upfront or not, as this will narrow down which tools are most suitable for you.
Hubspot, for example, require you to sign a 12-month contract and pay for their software annually (up front). Infusionsoft, on the other hand, are a bit more flexible but do require you to pay a mandatory $1,999 kickstarter fee.
If you want maximum flexibility with no setup fees, you may want to consider Ontraport.
#5 Which features do you require?
Within the marketing automation industry, it's widely known that all vendors offer 95% of the same features. While some do certain things better than others, you can be fairly certain that they all offer landing page builders, lead nurturing, lead scoring, time and action-based emails etc.
While it's good to double check that the provider does have all the features you require, it's even more important to check that they offer them at the price tier that you're hoping for. A lot of vendors, such as Pardot and Hubspot only enable certain features, like A/B testing, to their higher-paying customers.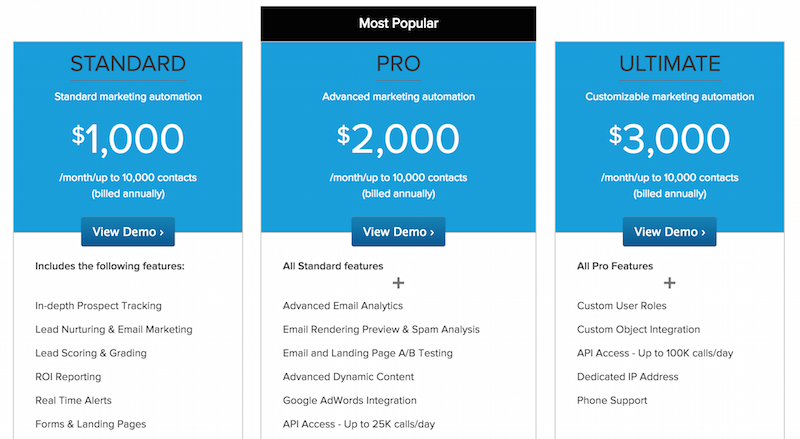 The last thing you want is to end up paying an extra $500 / month for one extra feature that you needed but didn't realise wasn't included in your package.
#6 Platform usability
Marketing automation is an inherently complex idea. While most of the major software vendors do a good job of offering an intuitive platform, some are better designed than others.
How important this is will depend largely on who within your organization will be using the software, and how much of an issue user experience is going to be for those people. The best way to see whether you're happy with a platform is to ask for a demo, or look at screenshots of the user interface.
You can see screenshots of all the major marketing automation tools by browsing our tool review pages in the menu above.
#7 Technical considerations: APIs, Deliverability & More
While not the funnest aspect of comparing vendors, it's important to take into account technical aspects to ensure that you don't run into any major technical obstacles when implementing the software.
The most important aspects to consider are firstly to do with the API. If you require custom integration with the vendor's API, you should have your developer read through the documentation to ensure that it does everything you'll need it to do.
Secondly, consider whether the vendor's email deliverability rates are high enough. Most vendors have deliverability rates above 98% (with the likes of Ontraport boasting 100%). If you have a large mailing list, a few percent can result in thousands of extra emails being delivered, which can be a substantial amount of extra revenue.
Finally, if you're hosting landing pages and microsites on their servers, you may want to check things like uptime, server speed, and other reliability metrics. As a general rule, we haven't come across any major reliability issues like this with any of the major software providers.
In Summary: Finding the Right Tool for the Job
As you can see, there is a lot that you'll need to consider before choosing a marketing automation software for your small business. After going through the consideration above, we'd recommend using our free automation tool matcher, which will help you narrow down the best tool for you in a couple of clicks.