5 Email Marketing & Automation Tools That Accept Online Trading, Gambling, Adult, and Pharmaceutical Clients
Marketing Automation Insider is supported by readers like yourself. We may earn an affiliate commission when you purchase through our links. Of course, this won't increase the cost of your subscription.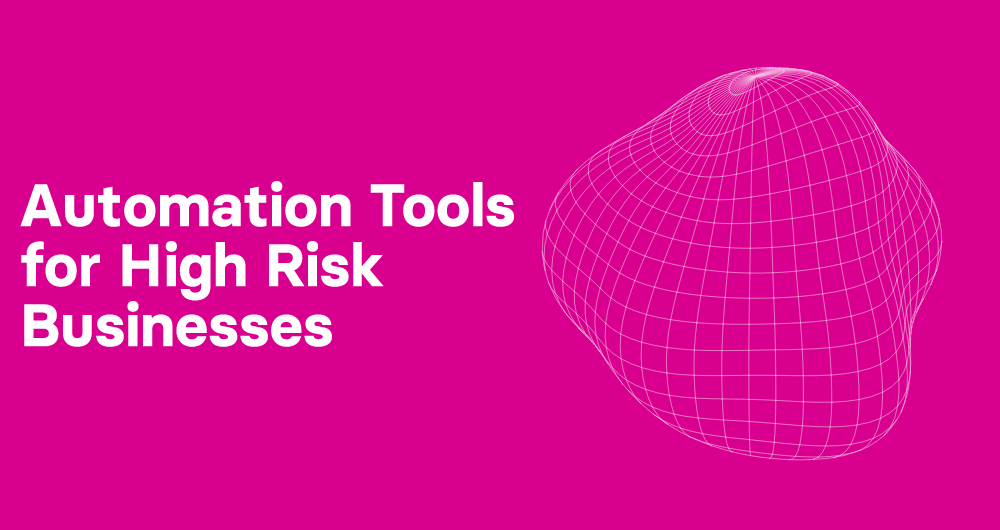 I was recently helping a Venture Harbour client, a financial tech company, to implement marketing automation software.
After setting up our first campaign, we received an email from the provider saying that our campaign had been blocked due to using words related to FOREX.
After browsing the acceptable use policies of other major automation and email marketing services it became clear that the majority of services do not accept customers from niches that are notoriously associated with spam. As a general rule, the following niches are usually disallowed:
Escorts and dating
Pharmaceutical
Make money on online
Online trading, stock market & day trading tips
Gambling
Affiliate marketing
Credit & debt repair
Mortgages and loans
Nutritional, herbal, and vitamin supplements
Adult
Multi-level marketing & pyramids
Adult
List brokers or list rental services
While understandable, this struck me as an unusual way of preventing spam. The pharma and finance industries, after all, are among the fastest industries to adopt marketing automation.
Trying to avoid the prospect of developing a bespoke emailer solution, I managed to find the following tools which are relatively lenient towards accepting customers from the niches listed above.
GetResponse is, in my opinion, one of the best email marketing providers. While they're yet to release their automation offering, their email marketing capabilities are some of the best in the industry. At Venture Harbour, we use GetResponse for the majority of our ventures.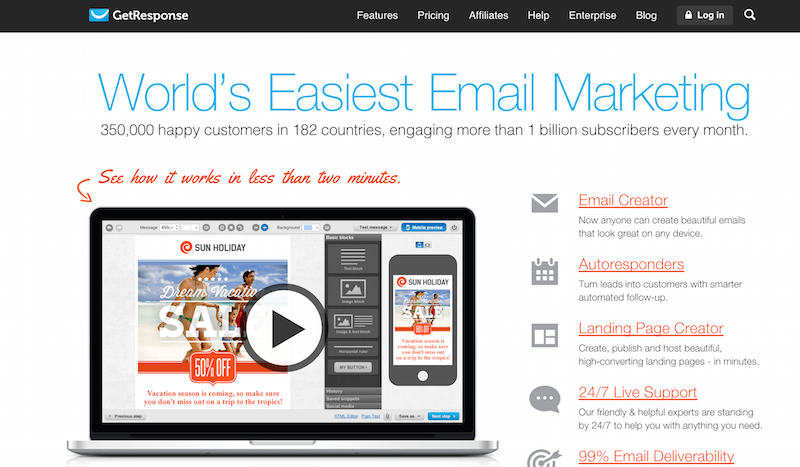 As it happens, GetResponse are one of the only major email marketing tools to not explicitly discriminate companies by their industry. After researching the various options, we ended up using GetResponse for our project.
With good deliverability rates, and a large range of features such as A/B testing, mobile optimization, and well-designed templates, GetResponse is a good option for companies of all sizes.
Ontraport are a leading marketing automation provider for small businesses. Unlike similar tools like ActiveCampaign and Infusionsoft, who explicitly deny users from the niches listed above, Ontraport only deny users from the adult industry.
Their acceptable use policy reads:
The client agrees not to use the service for illegal purposes; (3) not to use the service to infringe any third party's copyright, patent, trademark, trade secret or other proprietary rights or rights of publicity or privacy; (4) that illegal adult oriented websites featuring nudity and acts of a sexual nature are expressly prohibited; and (5) not to transmit through the service, through feedback or otherwise, any unlawful, harassing, libelous, abusive, threatening, harmful, vulgar, obscene or otherwise objectionable material of any kind or nature.
I have personally used Ontraport on a few projects and am a big fan of their platform. While their reporting dashboard and campaign builder could do with a redesign, the overall functionality is extremely good and well-priced.
With Infusionsoft out of the option Ontraport are arguably the best marketing automation provider for companies in the niches above looking to spend less than $500 / month on an automation provider.
Marketo have built a reputation as one of the most comprehensive marketing automation providers. While their platform doesn't come cheap, it offers many advanced features that aren't offered by other providers.
Marketo's acceptable use policy requires only that you comply with the CAN-SPAM Act, and that you provide recipients with the ability to opt out. There is no mention of disallowing users from specific niches.
Based in Brighton, Pure360 are an enterprise-level email marketing solution who have recently ventured into the marketing automation space.
During my research, I found several gambling and financial marketers recommending Pure360 for large-scale email marketing campaigns for restricted niches.
I was unable to find Pure360's acceptable use policy on their website. Given that Pure360 typically work with enterprise-level clients, I imagine they review accounts on a case-by-case basis.
Hubspot are a popular small business marketing automation tool, popular among agencies and marketing consultants.
While their acceptable use policy goes into great detail over what you can and cannot do on their platform, it is primarily concerned with legal considerations. If you're a company in a niche like gambling or pharmaceuticals, and your marketing is compliant and legal, you shouldn't run into any problems.