Which Marketing Automation Software is Right For You?
Marketing Automation Insider is supported by readers like yourself. We may earn an affiliate commission when you purchase through our links. Of course, this won't increase the cost of your subscription.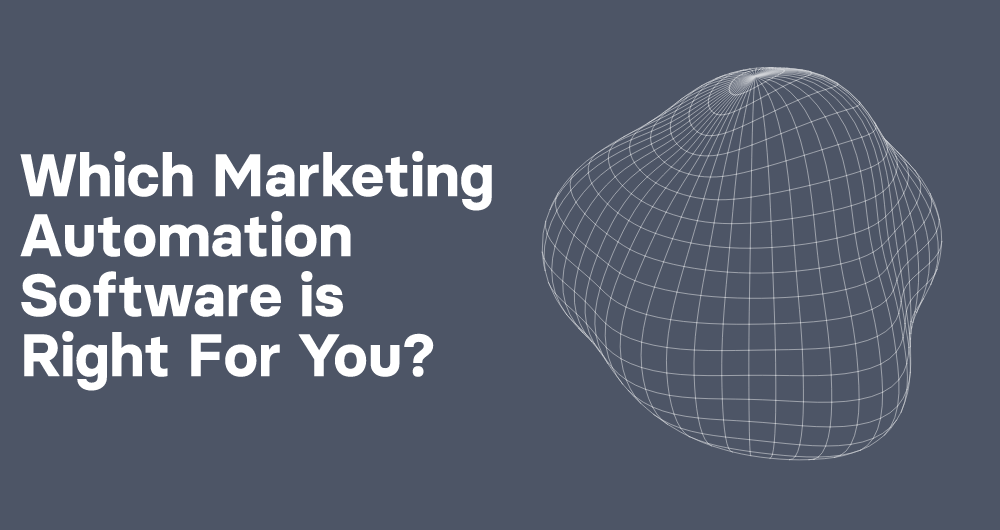 There are over 25 established marketing automation providers, with prices ranging from $50 to $10,000's per month. While most offer all of the features discussed in chapters two and three, each provider has its own array of unique benefits.
Which makes choosing the right tool for your business hard.
The aim of this post is to help you narrow down the options to the one tool that's most suitable for your business.
In a hurry?
We built a free tool that incorporates all of the advice in this article into a quick 3-step survey to tell you which marketing automation tool is likely best based on your budget, contact list size, and business type. Click here to try the tool.
Or, as a general rule of thumb we'd recommend the following providers:
You can compare all of the providers above in this side-by-side comparison.
What to look for when choosing a marketing automation tool
From my experience, there are five primary considerations to bear in mind when choosing marketing automation software.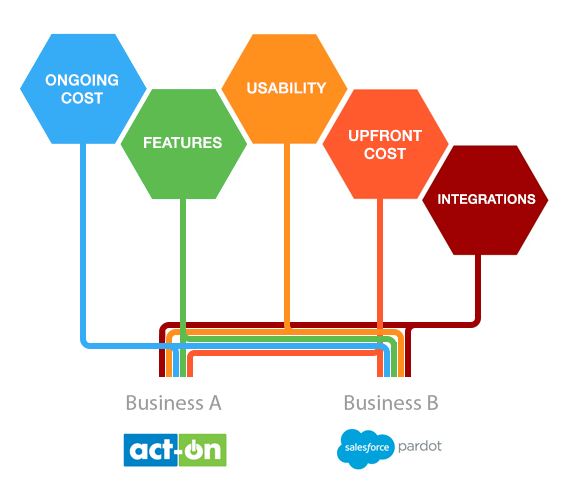 What is the ongoing cost of the software (and will price creep become an issue?)
What features are most important to you?
How easy to use is the software? Will your team require training, and if so what is the cost?
What is the upfront cost of implementing the software?
Does the software provide integrations with your existing CRM and other software?
These are the few factors that cause the majority of unwanted surprises. Other factors you may want to consider include:
Email deliverability
Data security
Uptime & performance SLAs
Customer service quality
Whether your content is permitted (only relevant to companies in industries like gambling, pharmaceutical, finance etc.)
Scalability
API access / API quality
Rate of innovation / new feature launches
Now that you know what to consider, the next step is to create a list of potential providers. The most logical starting place is to eliminate tools that don't cater to your budget or business size.
Below is a list of the best tools in each category, along with their price range (and a link to our review where we've reviewed them).
Small Business Tools (budget: $50 - $600/month)
Mid-range Tools (budget: $600 - $3000/month)
Enterprise Tools (budget: $3000+)
By this stage, you should have narrowed your selection down from 20+ options to two or three that are most suitable to your budget.
From here, I'd recommend reading the reviews linked to above to identify which platform offers the features, integrations, and pricing structure that suits your business best.
I hope you've found this guide, and wish you all the best in your search for a marketing automation tool. If you have any questions, feel free to get in touch with me here.