5 Best Marketing Automation Conferences to Put in the Calendar
Marketing Automation Insider is supported by readers like yourself. We may earn an affiliate commission when you purchase through our links. Of course, this won't increase the cost of your subscription.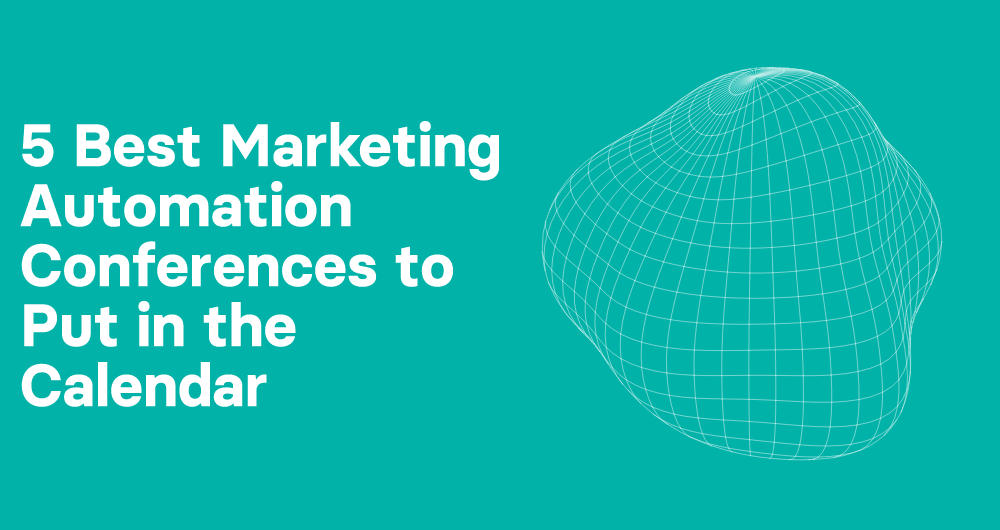 Despite the fact that many of the most popular marketing automation tools have been around for almost 15 years, it's only in the past few years that a large community has formed around the marketing automation industry.
Given the complexity and opportunity of what can be done with marketing automation, it's incredibly valuable to learn from other marketers, and see what tactics you can apply to your business.
Needless to say, conferences are one of the best places to sharpen your axe, meet like-minded individuals, and hear about the latest innovations. If you're wondering which conferences you should you try to attend, here's our list of five of the best marketing automation conferences coming up in 2015 and 2016.
Ontrapalooza rightfully deserves to be on any list of marketing automation conferences. Hosted by Ontraport in a gorgeous old theatre in Santa Barbara, it's an event that brings together small businesses from a number of varied business sectors to learn about marketing automation.

With 24 fantastic speakers lined up, this year's event is set to take place from the 21st until the 23rd of October in Santa Barbara, California.
There are dedicated rooms demo'ing basic and advanced automation features and there is even the ability to have one-on-one training sessions. If you're a small business looking to get more out of marketing automation, this conference is not to be missed.
Given Infusionsoft's prominence in the marketing automation industry, it's no surprise that their annual ICON conference is one of the most important dates of the year for anyone involved in marketing automation.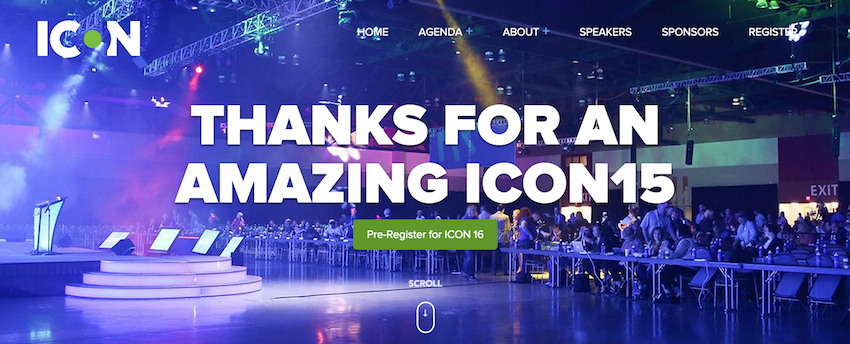 With keynotes from best-selling authors, business leaders, and their CEO Clate Mask, the quality of information at ICON is second to none for small business owners.
On top of ICON, Infusionsoft hosts a number of other eventss, ranging from PartnerCon (their annual event for Infusionsoft partners) to smaller conferences and training sessions designed to help you get the most out of their software.
All are hosted by qualified instructors from Infusionsoft University, so they're an excellent place to ask questions and learn how to implement specific marketing automation techniques for your business.
Hubspot are one of the most respected names within the online marketing community and their Inbound conference is certainly not to be passed up if you have the chance to attend.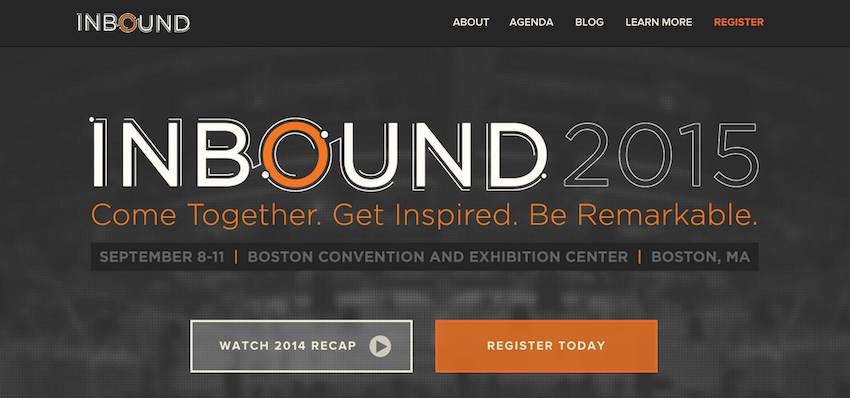 With speakers including the likes of Seth Godin, Dan Pink, and Malcolm Gladwell, you know that you'll be learning from some of the brightest marketers on the planet. While not specifically about marketing automation, Inbound covers all of the various disciplines that are important for creating effective automation sequences.
The Inbound conference takes place on September 8th – 11th in Boston, Massachusetts.
Hosted by IBM, Amplify is a conference taking place between 11 and 13 May at the San Diego Convention Center. This event is primarily focused upon the role of client engagement within the B2B world. One of the most impressive aspects of this event is its sheer size.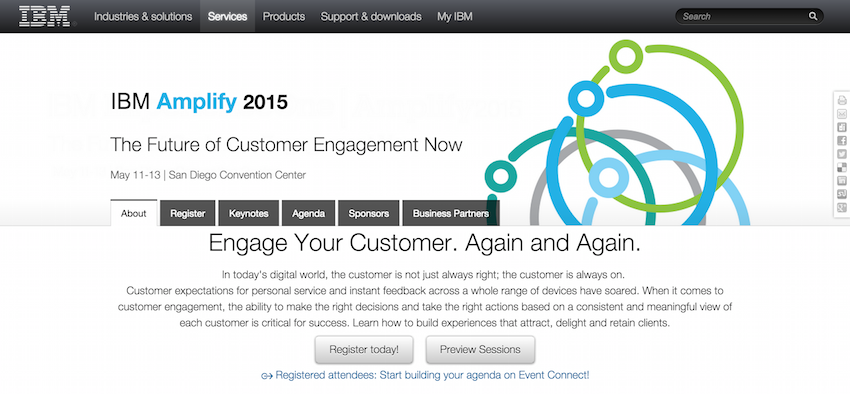 It is expected that more than 2,800 industry leaders, professionals and executives will be attending. Attendees will also be able to experience some of the latest marketing innovations envisioned by IBM. In total, there are more than 200 different sessions and workshops, including new approaches to e-commerce, customer analytics, marketing and merchandising.
In terms of marketing automation, their curriculum will include mobile engagement, email marketing, enhancing the client experience and omni-channel marketing. These will all be presented by some of the most respected names in the industry.
Hosted by Moz, this conference takes place between the 13th and 15th of July in Seattle, Washington. MozCon is one of the best US conferences to sharpen your skills in social media, marketing automation and the changing world of SEO.

Some of the keynote speakers will include Courtney Seiter (Buffer), Dana DiTomaso (Kickpoint), Dave Mihm (Moz) and Adam Singer (Google). There are also dozens of other respected speakers who will be giving seminars throughout the conference.
The Three day event will cover multiple marketing-oriented topics. These include data-driven sales, CRO, marketing analytics, the increasing role of m-commerce and much more.
These five conferences are some of the best events to keep up with the fast-moving marketing automation industry. All are hosted by extremely respected organisations. For anyone who is looking to keep abreast of all of the latest developments in a changing world, these conferences are certainly not to be missed.
Did we miss any off? Let us know which marketing automation events you're attending this year in the comments below.